Prof. Fushuan Wen
Zhejiang University
Biography:
Professor of Zhejiang University, Doctoral supervisor, Director of the Institute of Electric Power Economy and Informatization of Zhejiang University, Special Professor of "Pearl River Scholars" of Guangdong Province (concurrently from 2005 to 2010). He has been a professor, visiting professor or visiting researcher at the National University of Singapore, the Hong Kong Polytechnic University, the University of Hong Kong, the University of New South Wales in Australia, Queensland University of Technology in Australia, Brunei University of Technology, Danish University of Technology, Nanyang Technological University in Singapore, and Murdoch University in Australia. He is mainly engaged in the research of power system fault diagnosis and system restoration, power economy and power market, smart grid and electric vehicles, etc.
More than 600 papers have been published, more than 150 papers have been included in SCI, more than 450 papers have been included in EI, more than 570 papers have been included in Scopus, and more than 10,000 papers have been cited. Professor Wen Futian was selected as one of the most Cited Scholars in China in 2015, 2016 and 2017 by Elsevier. His published papers were selected as one of the "100 Most Influential Domestic Academic Papers in China" and "ESI (Essential Science Indicators) Highly Cited Papers". 8 papers were selected as "Pacesetter 5000 -- Top Academic Papers in China's Quality Science and Technology Journals" (F5000 for short). The research result "The research on the theory and method of AC and DC power system Modeling, analysis and control" won the National Natural Science Award in 1997. The other six achievements won provincial and ministerial science and technology progress awards. He has completed and undertaken more than 150 scientific research projects of the Ministry of Science and Technology, 863 projects, National Science and Technology Support Program projects, National Natural Fund projects, State Grid Corporation, China Southern Power Grid Corporation, etc.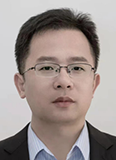 Prof. Huajun Dong
Dalian Jiaotong University, China
Biography:
Prof. Huajun Dong is a professor, doctoral supervisor, and Dean of the School of Computer and Communication at Dalian Jiaotong University, an evaluation expert for the National Natural Science Foundation, a review expert for the Transactions of China Electrotechnical Society, and a member of the Journal of East China Jiaotong University. His main interests of research cover the key technology of vacuum switches and the application technology of image processing. Prof. Dong was awarded the Outstanding Postdoctoral Fellow of Henan Province in 2013, the Outstanding Teacher of Dalian Jiaotong University in 2017, the Hundred-level Talent of the National Hundred and Thousand and Ten-Thousand Talent Project in 2018, and the Outstanding Teacher of Liaoning Province in 2020. He has obtained patents for calculating the position and velocity of vacuum switch contacts and a vacuum switch contact that can be used in a longitudinal magnetic field.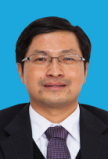 Prof. Zhijun Zhang, South China University of Technology, China (IEEE Senior Member)
Biography:
Zhang Zhijun, a professor of South China University of Technology, doctoral advisor. Prof. Zhang is National top young talents, IEEE CIS (Computational Intelligence) Chairman of Guangzhou Chapter and IEEE Senior member. The director of the bionic intelligent robot laboratory of South China University of Technology, the director of the Hongqian Intelligent Human Machine Interaction Joint Laboratory of South China University of Technology, the director of the Tianxia Valley Artificial Intelligence and Digital Agriculture Joint Laboratory of South China University of Technology, the high-level talent scholar of South China University of Technology, the outstanding youth of Guangdong Province, and the top young talents of Guangdong Province in scientific and technological innovation. He has been engaged in neural network, machine learning, big data analysis, control optimization, swarm unmanned system and robot research for a long time. He is a member of the Mixed Intelligence Committee of the Chinese Society of Automation, a member of the Joint Integration Robot Committee, a member of the Adaptive Dynamic Planning and Intensive Learning Committee, a member of the Visual Perception and Computing Committee of the Chinese Society of Graphics and Images, an editorial board member of the SCI journal Electronics, an executive editor in chief of the Global Journal of Neural Science, an associate editor in chief of the International Journal of Robotics and Control, and a reviewer of more than 20 international SCI professional journals, Evaluator of China National Foundation Committee and Guangdong Provincial High tech Enterprise. It is the first variable parameter dynamic learning neural network in the world, and the error convergence law has reached the super exponential level, which is the first time that the quantification can be proved to reach this level in the field of time varying system problem solving; It is also the first network model to achieve the effect of suppressing large noise and strong interference to zero in a finite time. It is used for prediction, recognition, control, optimization and other scenarios. It is the first time to put forward the concept of flight redundant robot internationally, design and develop a prototype, and create a neural controller for flight robots. A real-time natural human-computer interaction method based on neurodynamics is proposed to solve the problem of real-time natural human-computer interaction of robots. The security price prediction model and method based on morphology and the depth dynamic learning detection strategy based on medical images are proposed. We independently developed mobile inspection robots, nurse robots, multimodal polar human emotion interactive intelligent robots, intelligent flying robots, multimodal rehabilitation wheelchair assisted robots, intelligent robots for detecting anti epidemic masks in complex environments and other prototypes. Some of our achievements are moving towards industrialization.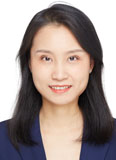 Prof. Yanjiao Chen
Zhejiang University
Biography:
Yanjiao Chen received her B.E. degree in Electronic Engineering from Tsinghua University in 2010 and Ph.D. degree in Computer Science and Engineering from Hong Kong University of Science and Technology in 2015. She is currently a Bairen Researcher in the College of Electrical Engineering, Zhejiang University, China. Her research interests include ML security, AI in networking, and mobile sensing. Yanjiao has published papers in ACM CCS, IEEE INFOCOM, ICDCS, etc. Yanjiao has served on the editorial board of IEEE WCL and served as TPC member in IEEE INFOCOM, NDSS, ICNP, etc.
Associate Professor Chuanjun Zhao
School of Information, Shanxi University of Finance and Economics
Biography:
Zhao Chuanjun, Associate professor of School of Information, Shanxi University of Finance and Economics, postdoctoral fellow of Computer Science and Technology, master tutor of Computer Application Technology, member of Emotional Computing Committee of Chinese Information Society of China. His research interests include data mining and natural language processing. In the early stage, it undertook the National Natural Science Foundation of China, the Industry-University Cooperative Education Project of the Ministry of Education, the Natural Science Foundation of Shanxi Province, the Science and Technology innovation Project of the Department of Education of Shanxi Province, the Graduate Education reform innovation project of Shanxi Province, and the Teaching reform innovation project of higher education institutions of Shanxi Province. In journals such as Information Science, Computer Speech and Language, Knowledge-based Systems, Computer Research and Development, Software Journal, Proceedings of the 2014 IEEE International Conference on Data Mining Workshop (ICDMW), Proceedings of the The Chinese National Conference on Social Media Processing has published more than 10 high-level papers, applied for and obtained a number of invention patents, and approved more than 30 software Copyrights.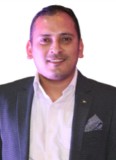 Prof. Arun Balodi
Visvesvaraya Technological University, Karnataka/Electronics and Communication Engineering
Biography:
Dr Arun Balodi, Senior Member IEEE, Fellow IETE, Life Member ISTE is currently working as Professor & Head at Atria Institute of Technology in Bangalore, India. Dr Arun bestowed with PhD, Electrical Engineering, Indian Institute of Technology, Roorkee, India, 2018, M. Tech., Digital Signal Processing, Govind Ballabh Pant Engineering College, Pauri, India, 2010, and B.Tech. in Electronics and Communication Engineering, Uttar Pradesh Technical University, Lucknow, India, 2005. He was awarded Gold Medal in M. Tech., and the Academic Excellence award in the year 2010 and 2011. His research area in Biomedical Signal and Image Processing, Artificial Intelligence. Dr Arun has more than 14 years of teaching and research experience in the various institutions in India, which include Shobhit Institute of Engineering and Technology, Gangoh, Saharanpur, Shivalik College of Engineering, Dehradun, National Institute of Technology, Delhi, and presently, Atria Institute of Technology, Bangalore, India. Dr Arun also received MHRD scholarships during the research work at IIT Roorkee. His research area is Digital Signal and Image Processing, Medical Image Analysis, Machine Learning and Pattern Recognition. He has published more than 14 papers in peer-reviewed journals and international conferences. He is an active researcher and reviewer for various indexed Journals and Conferences and given various technical talks. He has actively participated in more than 22 FDPs and more than 100 webinars and conducted workshops in the domain of Signal and Image Processing. He is currently advising IEEE Student Branch at Atria Institute of Technology, Bangalore, for the IEEE Bangalore Section.